Microsoft Surface is a fresh entrant in the tablet market and has collected favorable reviews from the tech community around the world. Now that many people plan to buy it, knowing about the best five apps that can make your Surface experience better, would be good. Here is a list of five most popular Surface apps.
Note: All these Apps are present in Windows 8 Store.
1. Toolbox for Windows 8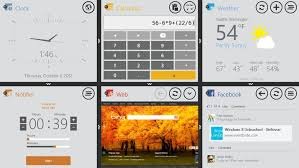 The Toolbox app is a great utility offered as far as Win 8 is concerned. This includes utilities as clock, Facebook, notifier, weather notifier, doodler etc. In the first place, these utilities are of great use and secondly, the Toolbox allows you to put up to six of these tools on permanent display on your home screen. Thus, weather, clock, your favorite home page are all on display side by side, much like in Windows 7. Details may be seen at link below:
Toolbox for Windows 8 Detail
2. Metro Commander
Surface doesn't have a Metro version of the File/Windows Explorer. This poses a great problem. Although the Desktop mode allows movement in the Win Explorer, the usage of Desktop mode on a tablet proves a little clumsy. Hence, we use Metro Commander. It provides a Metro interface to navigate through Win Explorer. A great plus feature it provides is the two window view of the Win Explorer that allows files to be transferred through drag and drop style.
Metro Commander Detail
3. Custom Tiles Maker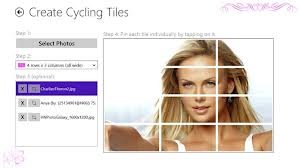 The most striking and attractive feature of Windows 8 is its interactive tiles. This app provides you the control to custom make your personal tiles and arrange them accordingly. You can make simple tiles, changing tiles and cycling tiles through this app. Furthermore, it allows you to control the number of rows and columns each tile consumes.
Custom Tile Maker Detail
4. Multimedia 8
Favorite videos can be present in almost any format and the problem with Windows 8 is that it plays only a selected video format. Even popular formats as MP4 are rendered useless by Windows 8. A Surface user will find that irritating. It is where the app Multimedia 8 comes to rescue. It is capable of playing all video formats that are popular on the net. That apart, it also plays music and provides you the option of arranging playlists. The video player also has features like video stabilization, 3D rendering, and subtitles.
5. PDF Touch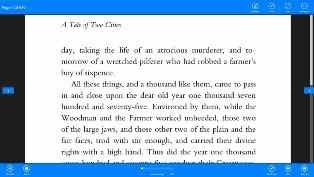 PDF touch is more than a touch version of any general PDF reader which allows you to go through PDF files. But, it comes up with some innovative features as marking or highlighting important text and also doodling any part of the text.