Microsoft announced Storage Sense replacing the old Disk Cleanup. For compatibility reasons, Cleanmgr isn't completely out yet. But, it is eventually going to be and many users are of opinion that Cleanmgr is better over Storage Sense. With that coming, the team of Mirinsoft took up the opportunity to develop a new variant of the utility, Cleanmgr+.
A plus (+) version indicates more advanced function than its predecessor. It will be clearing internet browsers cache and much more in addition to performing the functions of Cleanmgr. This would allow much better clean-up of your disk space than what the previous version offered. It is, however, in the beta version currently.
Use Cleanmgr+ to Run Disk Cleanup and Clean Browsers Cache Simultaneously
Cleanmgr+ comes with a better and bigger UI when compared to the current Disk Cleanup. It is perhaps a good thing that the team is taking it forward, given that Microsoft has not been planning on developing it further. Mirinsoft is the same team which developed the CloneApp. They target at creating a utility that performs only system compliant actions.
Step-1: Click on this link and download the beta version of Cleanmgr+.
Step-2: Extract the files and save them to your preferred location. Double-click the file namely Cleanmgr+.exe.
Step-3: Once the user interface of the application opens up, click Detect on the left sidebar.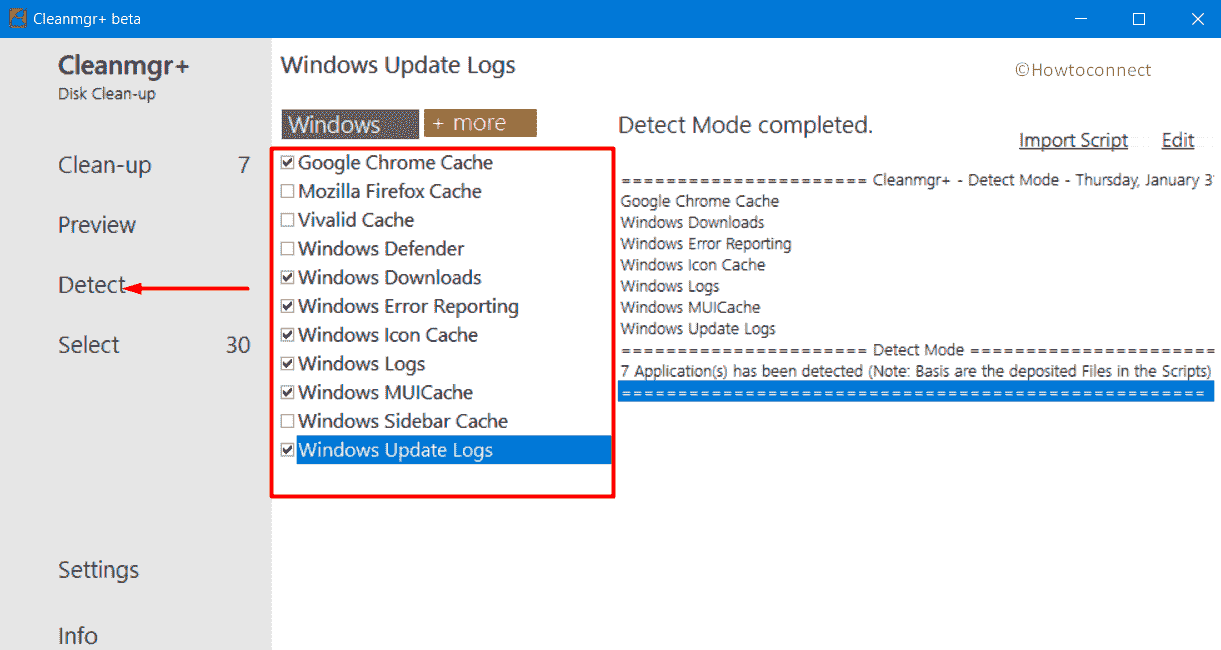 Step-4: The program will immediately trace out the junk including the cache of the browsers you are using. Choose the options that you wish to remove and then click Clean-up.
Step-5: The program will display a confirmation dialog, click Yes to clear out the junk.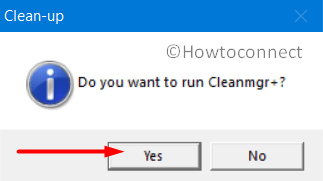 Cleanmgr+ is being developed as a variant of Cleanmgr.exe, the Disk cleaning tool which is currently available with Windows. Cleanmgr enables users to clear clutter on your system's memory. It helps to delete the unnecessary junk files piling up in your system. The disk cleanup work just the same for every Windows version.
So, if you prefer to get rid of all the junk items of your system including Windows Defender, browser cache, give an attempt to Cleanmgr+. Download and run it to keep your device clean and healthy.
That's all!!