Getting lesser internet speed than usual has been a matter of concern. Once it happens, users call to the Internet service provider to check and fix sluggish internet connection. Though, most of the users have hardly any idea to check the internet speed. Making self-reliant to check internet speed easily, an improved utility called 'DSL speed test' has been produced. Now, I am about to drive key aspects of DSL speed test in the remaining article.
The DSL speed test is modern utility to check and analyze your broadband internet access. It measures current internet speed and shows downloading as well as uploading speed to the server enclosed to you. The particular application performs all such tasks in your browser over HTTP. The particular application is made to function effectively on Chrome browser.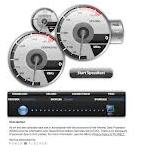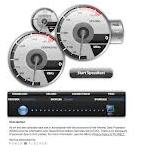 After knowing key specifications, once you need to install the DSL speed test utility on Chrome browser then access Chrome web store and navigate such tool. After then, you need to click on 'Sign In to Add' button that appears on upper right part of existing window. Now login to your Google account and press Add button to install DSL speed test utility on Chrome browser. When installation process gets completed, you may launch DSL speed test app then press Start speed test button to measure the Internet speed.
Go to the speed checker.