In Microsoft Office 2007 or 2010 version, there are no options to add multiple user accounts.  In Office 2013, you can create and keep multiple accounts to gain more advantages with different settings. Office 2013 offers options to integrate with SkyDrive and social sites sharing. We have already written about New in MS Office 2013. Actually benefits from add multiple accounts in ms office 2013 a lot of for you.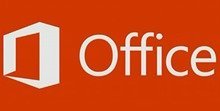 How you can create multiple Office accounts and control among them?
Creating a new Office 2013 account
Firstly launch any Microsoft Office application (Word, Excel or PowerPoint) on your computer.
If you have launched word 2013 application, click on this option Switch Account in right top –right corner.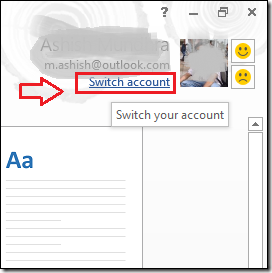 A new dialog box (Sign in to office) will appear. It asks to insert new account which you wish to include additional accounts. Then click on the personal option.
In next window, it will now request you to type your Microsoft Account ID and Password. Click on Sign in button.
Now Ms Office will be in touch online and add the new account. You can change account among your connected accounts through clicking on Switch account options.  If you want to delete any previous account, choose it and hit on the Remove Account option.