Browsing anything over a data connection always ends with high costing. Not knowing the nature of Windows 10, many users complain about the extra charges for using a very little internet whenever they utilize data connection other than WiFi (For example cellular connection). The reason is the app updates that have been admitted to download even when you are not harnessing WiFi. So, in this article, we will see how to update apps only through WiFi in Windows 10.
When updates are pushed for an app they fetch supplementary files for the app operating on your machine. In this circumstance, additional files plus the prime volume of the app consume a great amount of internet data when they get downloaded. The apps you own from the Store keep on pushing the updates, which gets loaded by itself whenever your machine is connected to the internet, irrespective of the mode of connection. The app updates are always beneficial for your machines but of course by not flowing out extra charges. Hence, we present you a substitute way to resolve this trouble. Let us move ahead with the steps and see how to update apps only through WiFi in Windows 10.
How to Update Apps Only Through WiFi in Windows 10
Spread out the Store on your screen from the taskbar or from the icon pinned oh the start..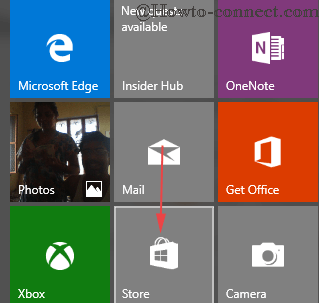 Administer a click on the username at the upper right side on the Store.

From the extracted drop down menu, prefer to press Settings.
Under Settings, take notice of the third slider which says to Only update the tile when I'm on Wi-Fi.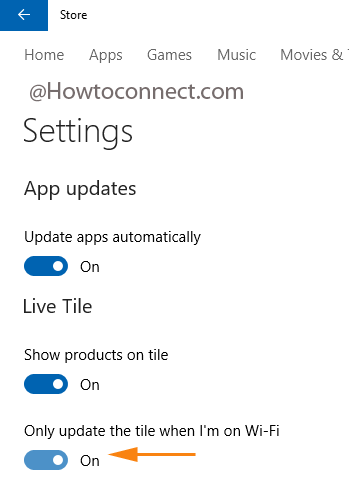 Toggle to Turn on Only update the tile when I'm on Wi-Fi. and from next time the app updates will be downloaded only when your system is on WiFi.
You're done!!!
Suggest this little solution to all your friends who pay extra in data connection as most of the data is consumed by the app updates. Try this tip and patronize by telling us how much it benefited you when you are on data connection.