Do you have adoration towards nature and prefer to set the beautiful images as the desktop background? If yes, then we have come today with Amazon Rainforest Theme for Windows 10. This theme contains breathtaking pictures of the lush depths of the Amazon River, the verdant foliage of Tortuguero, and also incorporates nature's beauty which you can apply on the desktop screen. There are 18 sets of stress relieving awesome natural pictures that you get free of cost.
Microsoft time to time update its features in order to make them more user-friendly. Amazon Rainforest Theme is also one of these changes which have recently been released on 8/24/2018. This them occupies less storage i.e. 14.89 MB of memory. Let's see some details about this software.
Amazon Rainforest Theme for Windows 10
Here is how to download and install Amazon Rainforest Theme on Windows 10 –
Step-1: First of all, move on the taskbar and hit the Microsoft Store icon located there.
Note – If you had unpinned this icon previously, you need to go to Start Menu and type Store. Then click on Microsoft Store under the Best match section.
Step-2: Once the Store application appears, make a click on the Search box and type Amazon Rainforest. Locate the app in the list and select it.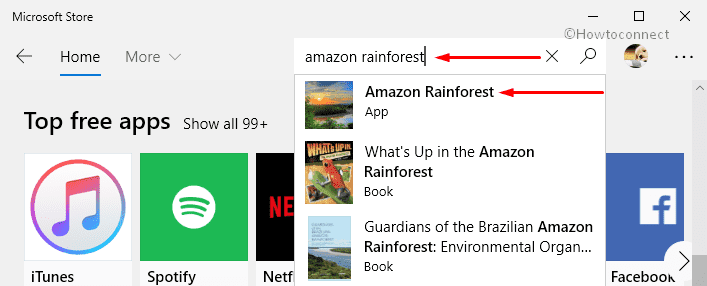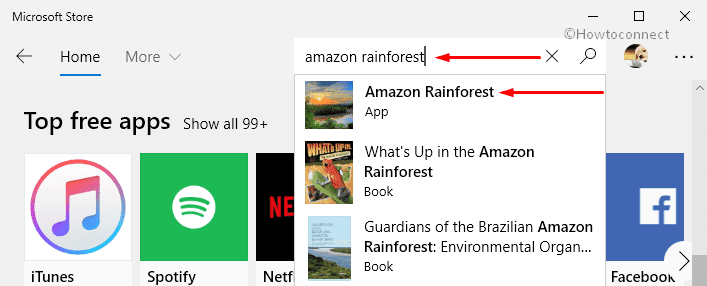 Note – In case, you are unable to find the application, navigate to this link and click the Get button. You will be directed to the Store to download the theme.
Step-3: When the theme opens up in the Store with its details, click the Get button.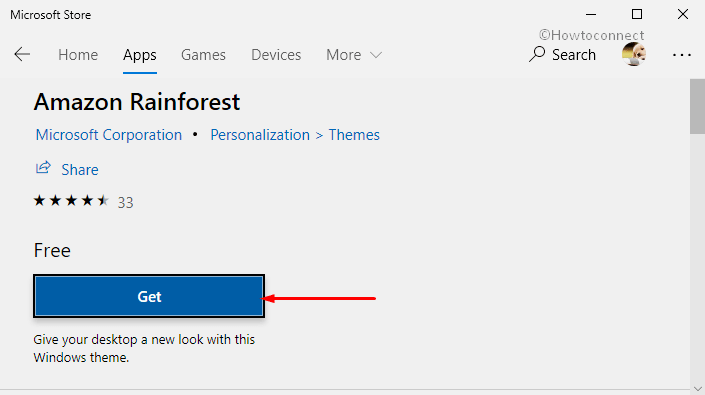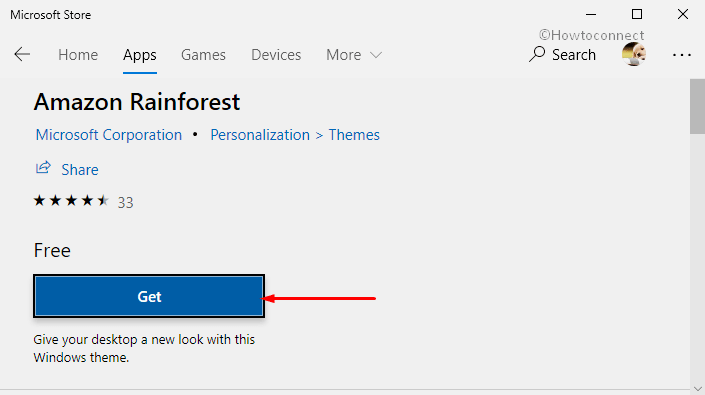 Step-4: A new message will pop up on the same window that implies You own this product. Simply click on Install button and wait until your system complete downloading of Amazon Rainforest Theme for your PC.
How to Set Amazon Rainforest Theme in Windows 10
Once you successfully install Amazon Rainforest Theme, you need to set it as wallpaper so that you can enjoy its awesome collection of images.
Right click on the blank area of the desktop and select Personalize from the context menu.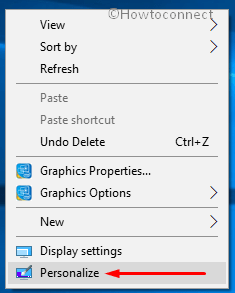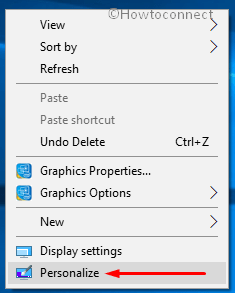 Click Theme on the left-hand side and move to the right pane.
Now, do a click on Amazon Rainforest Theme.
Lastly close all the opened windows and enjoy these 18 set of impressive images.
Minimum System Requirements to use Amazon Rainforest Theme for Windows 10
This theme consists of great shots of nature which shows nature's art on roads, tourist centers etc. and simple in usage. However, there are certain hardware related criteria that you need to fulfill before using this app.
Your PC must be running Windows 10 Operating System Version 14951.0 or higher.
The Amazon Rainforest Theme is compatible with both i.e. either x86 and x64 ARM architecture for the best experience.
If you want to have more themes like this you have to pay a minimum amount. So don't wait to get Amazon Rainforest Theme on your computer, just sign into your "Microsoft account". Once after signed in you can use this app on up to ten Windows 10 Devices.
That's all!!!