For most of the users, the built-in Windows 10 themes are pretty boring. If you are also one of them, then installing the Beautiful Sunsets theme for Windows 10 is a great idea. It consists of 20 sets of cool magnificent photos of several sunsets around the world, including Italy, the Philippines, Bali and the Grand Canyon. The in-depth images of nature are really amazing to set as a desktop wallpaper.
In addition to the free Wallpapers, it also provides more themes which you can buy by paying minimum charges. However, to enjoy these HD pictures on the desktop, the device should be running Windows 10 version 14951 or higher. Furthermore, by using your "Microsoft account", you can install this sunset theme on at least ten Windows 10 devices. So, it is a good choice if you are willing to try some new theme.
Download Beautiful Sunsets Theme for Windows 10
Here is how to download Beautiful Sunsets Theme for Windows 10 –
Step-1: Firstly, on your taskbar, locate and click the Microsoft Store icon (see snapshot).
Step-2: Here, type Beautiful Sunsets in the search bar. Once it appears, make a click on it. If you are unable to search the app on Store, get it from here.
Step-3: Click the Get button.
Note: If you are not signed in with your "Microsoft account", it may prompt for your credentials. So, provide the same and install the theme right away.
Step-4: Right-click anywhere in the blank area of the Desktop and from the list of options, click Personalize as shown in the screenshot below.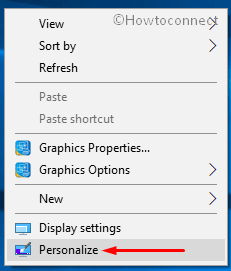 Step-5: Now go to the left pane and select Themes. Shift to the right side and click on Beautiful Sunsets.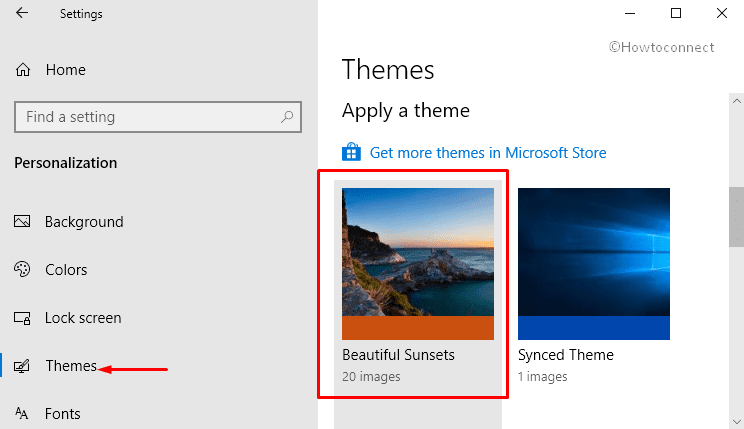 For reference, you can also explore Top 10 Coolest Windows 10 Themes.
That's it!!! Check desktop and enjoy stunning 20 HD quality pictures as the wallpaper.
Beautiful Sunsets theme for Windows 10 is approximately 12.2 MB in size and is compatible with both x86 and x64 ARM. Users are appreciating this theme as it brings them closer to nature.