An African Safari Windows 10 Theme is one of the recent releases from Microsoft. This amazing app is a collection of 20 images that features the magnificent pictures of cheetah, zebra, giraffe, and more. Giraffe roaming in misty forests, Capturing zebra in Serengeti sunset, moreover, Cheetah cubs in Savannah display eye-catching beauty of African Safari as background.
You can easily own this theme at free of cost and is pretty lightweight as well. It will only occupy 24.29 MB space of the memory. The good thing about An African Safari Windows 10 Theme is that by using your Microsoft account, you can install this app on ten Windows 10 running devices. However, the PCs should meet the minimum requirements to enjoy this application.
How to download and set An African Safari Windows 10 Theme
Step-1: Visit the official webpage of An African Safari theme. Here, click the Get button to directly access the Microsoft Store. If you see a small pop-up, click Open Microsoft Store button (see snapshot).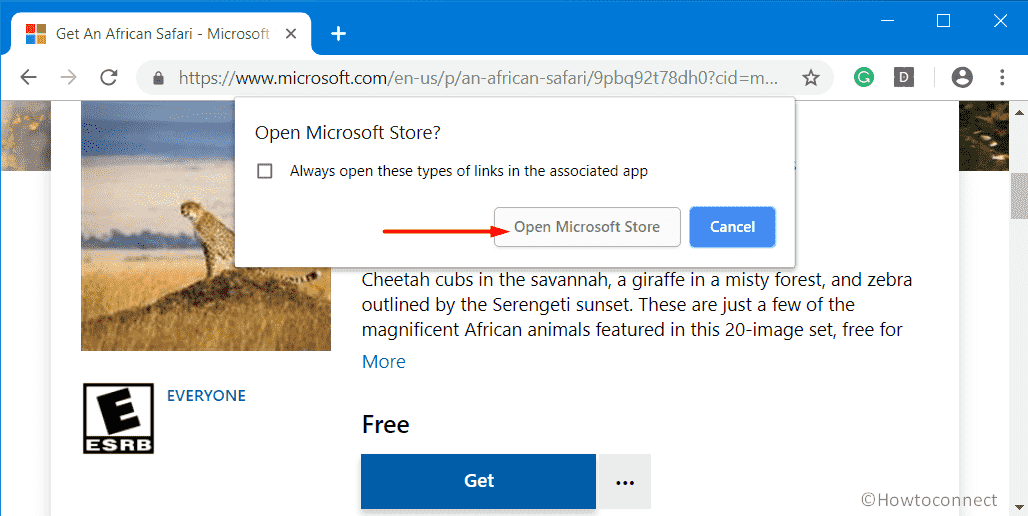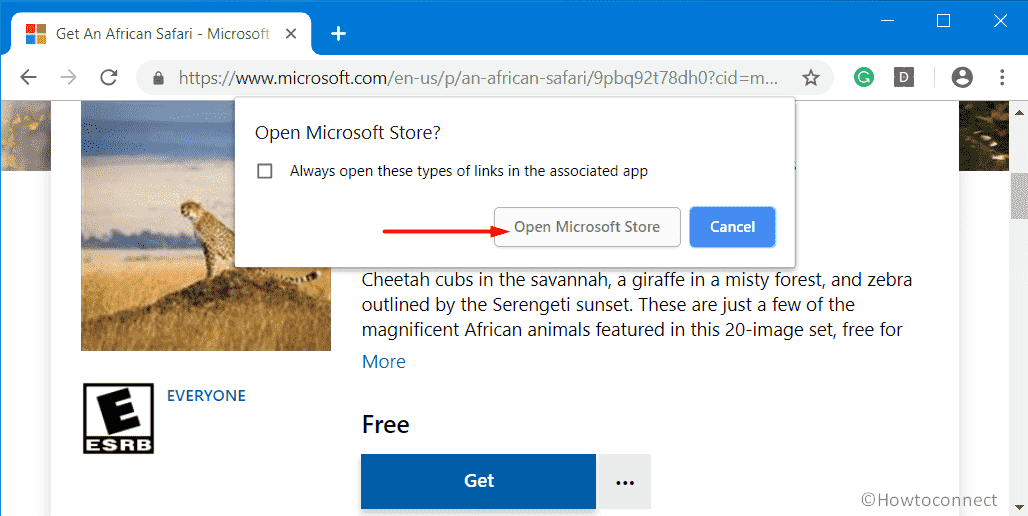 Note – You are also able to launch Store by clicking its icon on the taskbar and search for the theme manually.
Step-2: Store will show up on the screen displaying the details of the theme, again click the Get button to initiate the download procedure.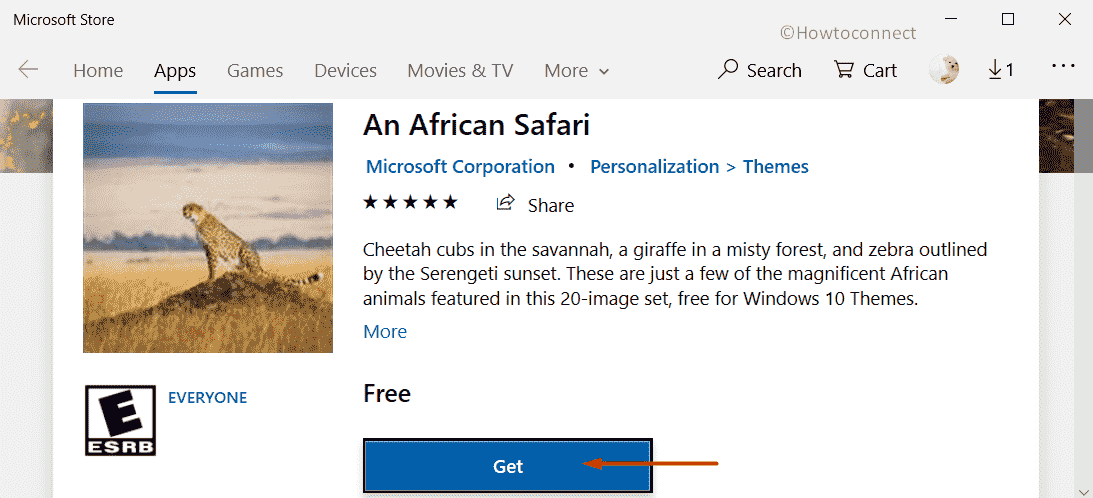 Step-3: Once the download gets complete, click the Apply button to set the theme on your device.
Step-4: By doing so, it will direct you to the Themes Settings page. On the corresponding right pane, you will see the list of installed themes. Locate An African Safari and click on it. Finally, minimizes all the open windows and experience the amazing wildlife images of African animals on your desktop.
System Requirements for the Theme
Your device needs to fulfill certain requirements to use this specific theme. The requirement list goes like this:
The device must be powered with minimum Windows 10 version 14951.0 to download and use this theme.
The required architecture is x86, x64, ARM, ARM64.
Furthermore, your device should also support English (United States) language.
You can use the images as desktop wallpapers only.
That's all!!!