Microsoft released Windows 10 Insider Preview Build 17682 (Redstone 5) for the users in Fast ring level moreover Skip ahead. The patch includes a considerable number of fixes and improvements. Microsoft provided significant enhancements in Sets, Wireless projection control banner, RSAT and solved many issues in this build. You will find Windows 10 Insider Preview Build 17682 features and fixes details in this article.
Microsoft Edge supports WebAuthN that is much useful for web developers. RSAT is now available on Settings interface letting you manually install. Let's see the details –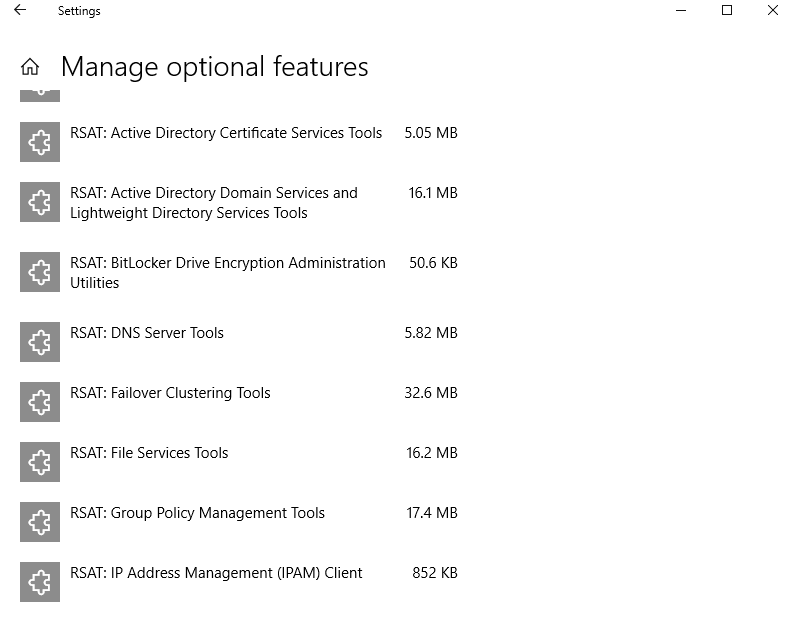 What are Windows 10 Insider Preview Build 17682 Features and Fixes
What is new in Sets in Windows 10 Insider Preview Build 17682
Microsoft is taking heed of improving Sets New Tab page to make it more useful. After you click the plus icon at the top of a Sets window, you will notice apps displaying in your frequent destinations list. They integrated "All apps" here that let browse apps, rather than using the search box. By default News Feed is selected, just click the Apps link located beside switch to its list.
Managing your wireless projection experience
In Windows 10 Insider Preview Build 17682, you'll view a control banner on the uppermost edge of the screen when you're in a session of wirelessly projecting. This provides you a platform to show the state of your connection, and instantly reconnect and disconnect to the same sink. The banner also lets you tune your activities on the connection. You can do this using the settings gear, which optimizes the screen to screen latency depending on either of the 3 scenarios –
Gaming over a WiFi is possible now because Game mode minimizes the screen to screen latency.
Videos on the big screen run better without problems since Video mode increases the screen to screen latency.
Productivity mode maintains a balance between game mode and video mode when the latency is supporting the responsiveness.
With the built-in configuration, all connections start off in productivity mode.
Microsoft Edge Web Authentication API
Microsoft Edge web browser is compatible with unprefixed support to the new Web Authentication API means. This feature evolves Microsoft's earlier support for the Web Authentication specification to enable the updated version of the Programming Interface by default.
WebAuthN provides a fenceless, scalable, and interoperable solution to render authentication, which changes passwords with stronger hardware-bound credentials. The feature lets users set Windows Hello (either PIN or biometrics) and outsider authenticators like "FIDO2" or "FIDO U2F" Security Keys to authenticate websites in a secure environment.
RSAT is now available on demand
For upgradation, you can now avoid manually downloading RSAT time and again. Directly search  Manage optional features in Settings and click "Add a feature". Click on the RSAT component from the list on your Settings app. Choose the one you need, and further when you upgrade Windows will automatically make sure all those components persist the upgrade.
Currently, Add an optional feature page loads very slowly and takes much time but Microsoft is working on this issue. In addition, you may find that some of the RSAT components are unable to install and/or launch. They are also working to address this. If you do get installations problem for optional features, delete this registry key in the following string –
HKEY_LOCAL_MACHINE\SOFTWARE\Microsoft\Windows\CurrentVersion\Policies\Servicing\LocalSourcePath.
General changes, improvements, and fixes for PC
Microsoft solved Windows Insider Program "Fix me" problem in Windows Insider Program settings.
Windows 10 insider displays tips and suggestions to the Settings app homepage. If you view one of these, you can remove by clicking the "…" in the uppermost corner.
They resolved the problems when right-clicking icons in the taskbar you missed pinned apps.
Microsoft settled File Explorer showing blank/generic icons for any file type associated with a UWP app.
They solved where Alt + Tab unexpectedly have duplicate entries for app windows.
Microsoft fixed a crash in Cortana when asking to play any music. Using voice commands was difficult due to this issue.
Windows insider team resolved the taskbar that was unable to show jump list. When you clicked away before its incomplete launching and the next time you watched a full screen video the taskbar would unexpectedly appear on top of the video.
They fixed a clipboard in Windows 10 insider issue that didn't allow to scroll to the end using mouse wheel/touchpad.
Microsoft solved wallpaper and app preview thumbnails flipping issue when using Task View in Arabic or other bidirectional display languages.
Screen snipping (WIN + Shift + S, or other entry points) will show the default rectangular instead of freeform clip.
Windows 10 insider developers team solved "Add a feature" page in Settings that didn't find any features in the last few builds.
They fixed OTF fonts printing issue that didn't show up.
Microsoft solved some apps that were failing to launch with application error 0xc0000005 when an antivirus software was installed.
Windows 10 insider developers team solved touch-capable devices where all Bluetooth accessories would periodically stop working until the screen was touched.
They settled the explorer.exe hanging issue which used to occur during Remote Desktop while projecting your screen or having multiple monitors. This problem may be a cause of Microsoft Edge hanging.
Microsoft resolved system components and Win32 apps were unresponsive after waking from sleep bug.
Known issues
Microsoft is working hard on enabling dark mode in File Explorer and Common File Dialog issues. You may notice certain unexpectedly light colors in the surfaces.
Microsoft warns that after receiving Insider Preview Build 17682, Mixed Reality Portal will reinstall its Software and environment settings will not be obvious. The issue has been persisting for a long and you may stop to experience Mixed reality until it  gets resolved
Many Insiders give feedback about increased reliability and performance problem when launching Start on this build.
Certain Windows Insiders may encounter bugcheck (Green Screen Of Death) on this build with "Critical Process Died" error.
Surface Studio users will be unable to receive this build with a Your PC hardware is not supported on this version of Windows 10 message.
Known issues for Sets & Office
Sets UX for MS Office furthermore Win32 apps is not final.
Certain Win32 app windows may look somewhat below the tab bar when it is maximized. As a workaround, restore and re-maximize the window.
When you Close a tab all the sets might be minimized.
View Side by Side moreover Tiling and cascading in MS Word will not work for inactive tabs.
The Microsoft Office Visual Basic Editor will presently be tabbed but is not intended to be in the future.
That's all from Windows 10 Insider Preview Build 17682 features and fixes details.