Many internet users are irked with the fact of auto-playing contents in browsers that too with sound. Generally, you experience this type of issue when you click on a video link or access any website and it starts showing unrelated ads in an unexpected form. Previously, few browsers have the feature to mute these contents sound such as Chrome and Microsoft Edge. And this time, Mozilla has rolled out their latest version i.e Nightly build which gives you the ability to Disable Autoplay Sound for Websites in Firefox.
With Firefox Nightly version, you will get several advantages as it comes with so many new features. One such interesting feature is that it allows you to block the auto-playing media or pop-up warning for each individual website. You can also control this fully by turning on or off the feature. In this context, we will show you how you can manage auto-play sound settings in your  Firefox Nightly. Read – How to Turn off AutoPlay in Windows 10
Disable Autoplay Sound for Websites in Firefox
Here is how to Disable Autoplay Sound for Websites in Firefox –
Before starting, ensure that you are using the latest version of Firefox Nightly. In order to do that, follow the below steps –
Step-1: Do a click on the Hamburger menu button of Firefox Nightly and select Help.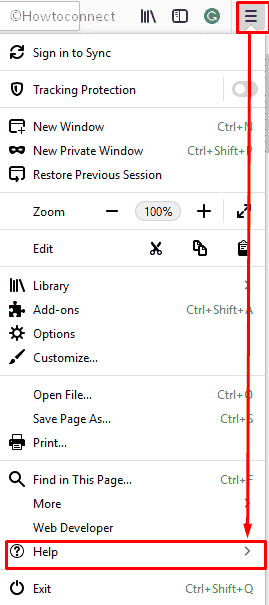 Step-2: When it rolls up the new options, choose About Nightly from the visible list.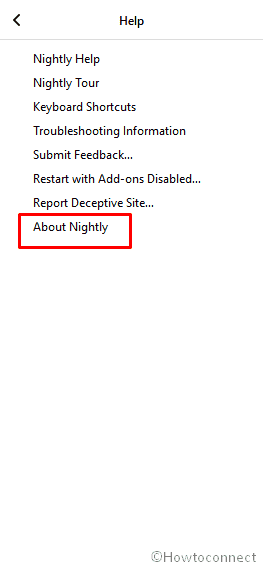 Step-3: A pop-up will come into the view with all the details. Update your browser if needed.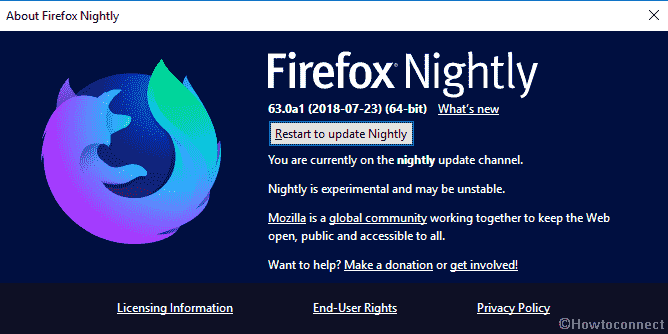 Once you are up to date, let's proceed further –
Step-4: Open a new tab in your browser. Type down the following text in the address bar and hit Enter.
about:preferences#privacy
Step-5: Now, scroll down a bit and reach out to Permissions section.
Step-6: Select the option namely Block Autoplay under the drop-down list of For websites that autoplay sound. Doing so will eventually Disable Autoplay Sound for Websites in Firefox.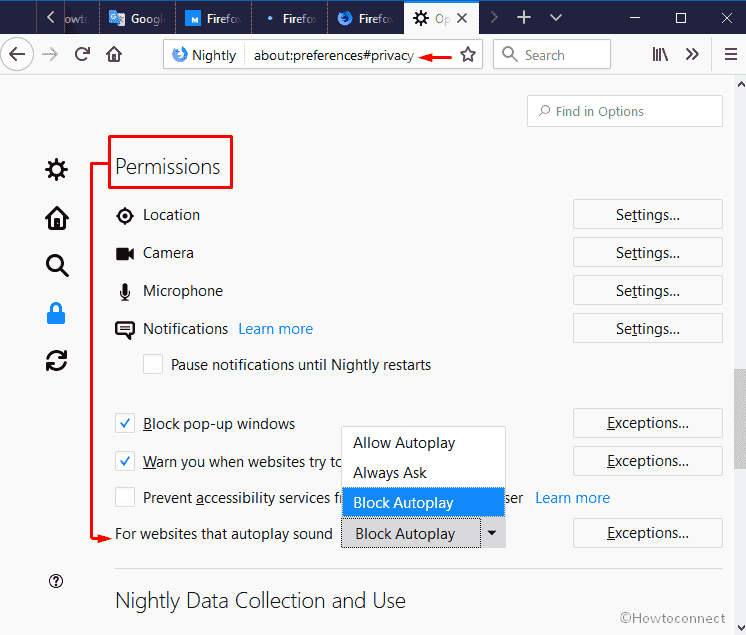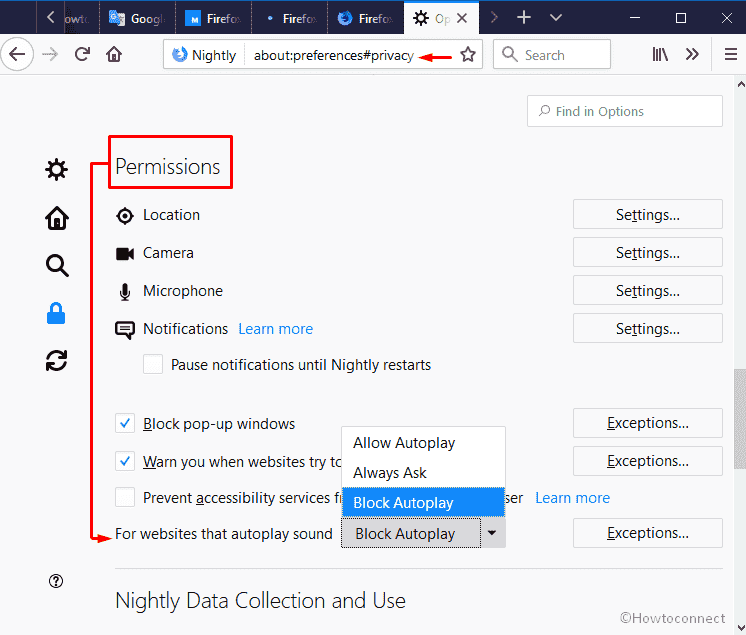 In Firefox Nightly, the default option is set to Always Ask. However, you can always switch to Allow Autoplay, Block Autoplay and Always Ask according to your preference.
That's all!!!