Best Internet browsers like Google Chrome Sync feature permits you to synchronize your browser information for example– Bookmarks, stored passwords, Preferences, Themes, Extensions, Apps, and others with your Google account. You can get great advantages after syncing chrome with Google account.
Synchronization with Google Chrome creates an easy option to access everything comfortably. It permits you to sync valuable information in running Chrome browser from computers and connected devices.  Sync information like passwords, autofills, and preferences may be either individual or valuable protecting elements.
Related posts –  How to Sync Google Chrome Tabs on Multiple Computers
How to Stop or Delete Google Chrome Sync Data Step by Step
First Method –
At first, Start your Google chrome browser and click on Wrench icon in the top right corner.
Next, drop-down menu panel, click on Setting button.
From chrome settings page, click on this link – Sign in to Chrome

A pop-up window asks you to sign in to your Google account. So insert your Google username and password.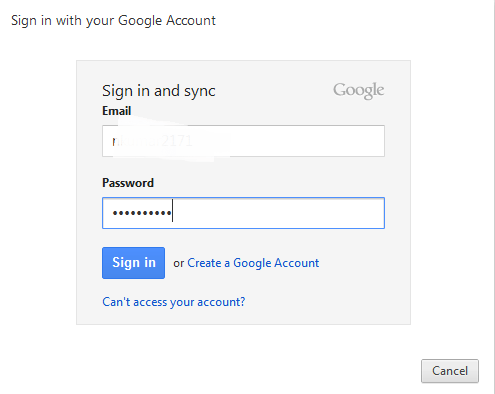 A confirmation Sync settings pop-up window shows. Here click on this option- OK, sync everything

To delete your Google chrome sync information, visit the Google Dashboard page. Click on Google Dashboard link in chrome settings page.

Next, find the section of Chrome sync and hit on this button- Stop sync and delete data from Google.
Then a confirmation messages box will be displayed to authenticate the removal or stop.
Second Method –
Again sign in your chrome browser with Google account from in setting page.
Then after click on this link – Chrome sync settings page

Next, you will prompt details in a grid arrangement of sync items. It also reckons of how many of those items are being synchronized.
To remove your sync information, hit this button – Stop and Clear.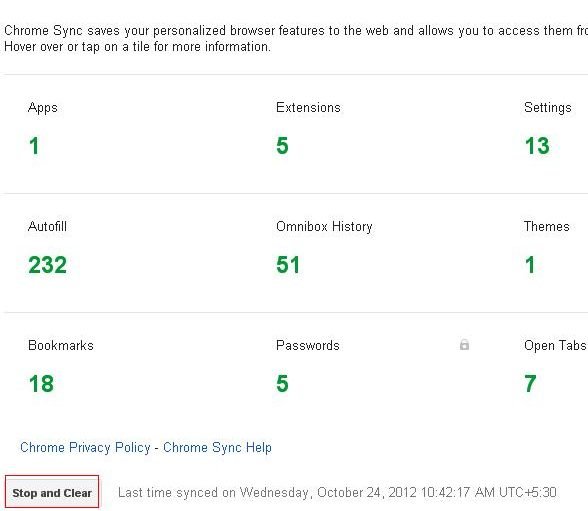 For a second time, you will be requested to authenticate the removal.
Thus, in some hours, all your chrome sync information will be removed from Google servers automatically. Once you finished action to Delete Google Chrome sync data, you can't recover chrome sync information.