Microsoft Corporation lately launched Events beta app to provide Xbox one user's more convenience. Main purpose of this program is to let you have the information about the events going on in your favorite running games, all in one place. Also, Event (Beta) app grants the right to browse and discover new in-game events. Besides, on its event page, you will get schedule details, screenshot of games and related information. Microsoft narrated that currently available Xbox Events Beta Windows 10 is still under process and soon they will come up with the absolute version. So, we can expect new features and expertness of the same in the coming months.
Events (Beta) is a pretty light-weight app and it occupies only 13.23 MB of your hard disk memory. Once permitted, it can access your home or work networks and internet connection moreover can act as a server. Getting this app is completely free, all you need is a Microsoft account to sign in while downloading it. Despite that, your system must meet some basic system requirements.
Xbox Events Beta
Here is How to Download Xbox Events Beta Windows 10 –
Navigate the official page of Event (Beta ) and click the Get button.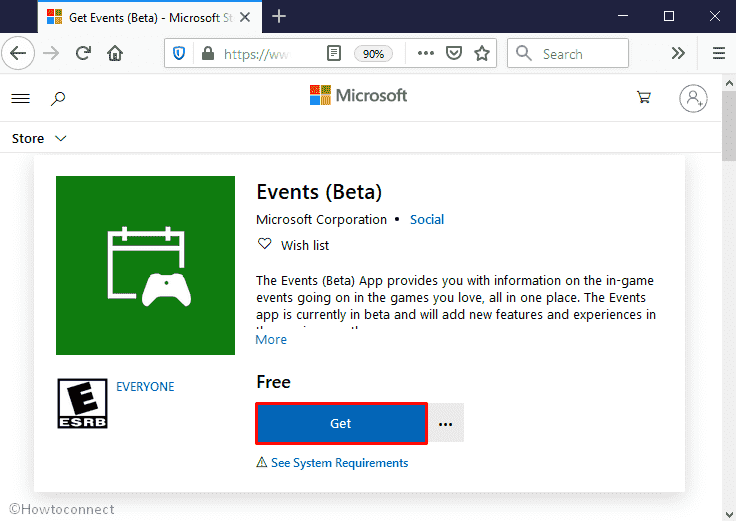 If you are not signed-in, the system will ask you to enter the credentials of Microsoft account.
After providing the same, a pop-up will become visible. Choose where you want to install the app and then click Install now.
System requirement
Following requirements should be fulfilled to use Xbox Events (Beta) –
You must have Xbox one connected to the PC.
Operating system of your computer must run Windows 10 version 18362.0 or higher.
The architecture should be x64.
That's all!!!