While choosing Translator addon for Firefox, commonly you prefer to see the translated text on the same web page. Firefox Mozilla includes a decent number add-ons in this regard, but hardly of them displays translated stuff in the same location. Usually, they open a web page with Google translate in another tab. Follow a guide to a similar topic – How to Translate Word and PDF files with Google Translator Toolkit.
So when you need to pick and choose Best Translator Addon for Firefox tiresome exercise becomes requisite. I have been also suffered from a similar issue while installing Firefox after resetting my Windows 10. So here I will provide details of the 3 best translators that display translated text at the same location. See one more article – Top 10 Dictionary Add-ons for Firefox Mozilla.
Best Translator Addon for Firefox
1. S3.Google Translator
S3.Google Translator comes in quick Translator addon for Firefox Mozilla web browser. This add-on has auto detection feature so you don't need to choose a language every time. See how you will use –
Step 1 – Navigate to S3.Google Translator add-on and add to the browser following the instructions.
Step 2 – Select the text you need to translate and you will find a small pop up having 3 icons on the end. These 3 icons suggest to Translate, Play, and Copy to clipboard.
Step 2 – Simply click on Translate icon to see a pop up just beside the text that shows you the translated text.

Step 3 – In addition, you can translate all the pages of a website automatically without an effort from your side. For this, simply click on the icon from the toolbar and select Automatically translate option.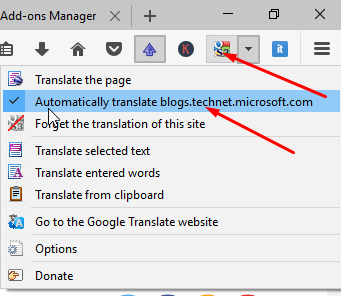 2. Replace translator
Replace Translator is one of the best Translator Addons for Firefox Displaying Translated Text on the Same Page. This addon makes a change in the language of the original text. See how to use it –
Step 1 – Add Replace translator following the link using the guidelines on Firefox.
Step 2 – Select the text you want to translate and input a right click. Hover your cursor on the option Replace translator in the context menu. You find 3 options in the sub menu –
Replace translate, Insert translate and Text translate.
Replace translate – When you choose this option the translated text substitutes the original text.
Insert translate – This option adds the translated stuff just subsequent to the actual text you have selected.
Text translate – This context menu option prompts a pop up allowing you to make a custom translator.
So choose which one you like to see.
3. Instant Translate: Ultimate Translator Developer
This is again a Translator Addon for Firefox Displaying Translated Text on the Same Page. It is the loving one that enables you to change texts language on a pop-up. You can also playback the original text using this addon.
Step 1 – Select the desired text, make a right click and then select Automatic detection into English from the list of options.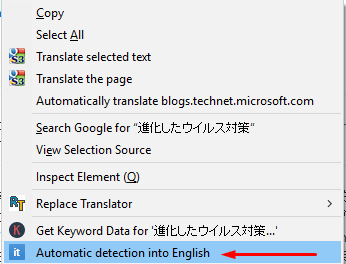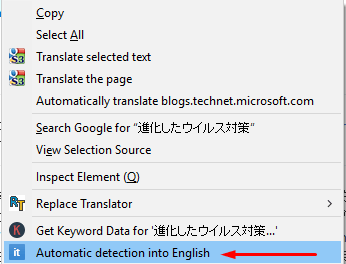 Step 2 – A pop will appear right on the location displaying the text in your preferred language. This pop up comprises 4 options – Playback the original text, Open this translation in a new Google Translate tab, Reverse languages and show translation, and the last Unpin the tooltip window, so that it becomes draggable over the screen. So use either of these and get the text language as per your need.
Final words
This is the details of the best Translator Addon for Firefox Displaying Translated Text on the Same Page. When a translator opens in another tab it creates a distraction in the work and consumes more time. So we hope it will help you in working on Mozilla Firefox browser with more ease.